BEGINNER: Pole Tricks


December 16 (Monday) at 7:00 pm
Class Full - Waitlist Available
Location
Queen Bee's Arts and Cultural Center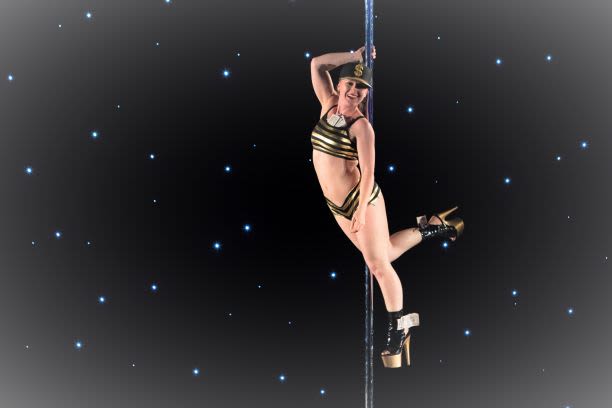 Learn the foundations of aerial (off the ground!) poses on the pole (a.k.a. "tricks") using various body parts, so this is a FULL BODY WORKOUT! You will build the strength and flexibility needed for climbing, inverting (getting upside down) and various holds on the pole, and then connect these through a short choreography.
What to wear/bring: You MUST wear *short* shorts and a tank top to this class, as you need all your leg skin exposed to stick to the pole. Barefoot class. Always bring yoga mat, towel, alcohol, and water.
Sorry - that class has already taken place!